UCA Townhall: A Webinar Series
Inform, Dialogue and Engage: Key Topics Facing the Chinese American Community
Online Webinar 2 – Does the WeChat Ban Violate First Amendment Rights? SPEAK YOUR RIGHTS – with the American Civil Liberties Union (ACLU)
September 24, 2020, Thursday
8:00pm – 9:00pm EDT | 5:00pm – 6:00pm PDT
Dear Friends,
UCA is pleased to invite you to join us for the second session of our webinar series: "UCA Town Hall." The webinar, to be held on Thursday, September 24, starting at 8PM EDT, will examine the latest developments regarding the Trump Administration's actions to restrict access to WeChat in the United States. Our panelists from the ACLU will examine the constitutionality of the Trump Administration's decision and, furthermore, discuss the broadening scope of U.S. national security policies and practices as well as their implications for Chinese Americans and civil liberties.
For 100 years, the ACLU <https://www.aclu.org/> has defended individual rights and civil liberties as guaranteed by the Constitution of the United States, from protecting immigrant rights to addressing racial injustice, and from securing voting rights to ensuring the freedom of speech. The ACLU currently represents Professor Xi Xiaoxing <https://www.aclu.org/cases/xi-v-haugen-challenge-warrantless-surveillance>, a Chinese American scientist at Temple University, in a civil rights lawsuit challenging the FBI's baseless prosecution of Professor Xi and its discriminatory targeting of Chinese American scientists like Professor Xi. These concerns have only grown since the Justice Department launched its so-called "China Initiative," impacting many others.
UCA Town Hall is a webinar series highlighting key topics facing the Chinese American community with the goal to provide information, facilitate dialogue, and promote civic engagement.
This online event will be free via Zoom and will also be broadcast live on Youtube.
REGISTER FOR THE September 24 Event HERE:
https://us02web.zoom.us/meeting/register/tZUkdO-sqjwiEtPWm-XApLs2dImHjXb-zizd
You can submit your questions to the panelists in advance during Registration or by emailing: info@usausa.org
Can't find your registration link or joining last minute?
Watch the UCA Townhall via the UCA Youtube Channel Live-Broadcast Link HERE:
https://www.youtube.com/c/UCASocials/featured
AGENDA – LISTED IN EDT TIME
| | |
| --- | --- |
| 8:00pm – 8:10pm | Welcome and Introductory Remarks Monica He, Government Relations Advisor, UCA Haipei Shue, President of UCA |
| 8:10pm – 8:20pm | Remarks by Hina Shamsi, Director of the ACLU National Security Project Hina will discuss the Executive Order on WeChat, including the decision by U.S. Department of Commerce prohibiting particular transactions in the U.S. market, and examine whether the actions violate First Amendment rights. |
| 8:20pm – 8:30pm | Remarks by Patrick Toomey, ACLU National Security Project Patrick will dive further into national security powers that are frequently invoked by the Trump Administration, and how the abuse of these powers can lead to racial discrimination and potential targeting of Americans of Chinese Heritage. |
| 8:30pm – 8:45pm | Panel Discussion with Speakers Moderated by Monica He, UCA Questions to be addressed include: How can the community better respond to the broadening scope of emergency powers and national security concerns, particularly when it results in actions that infringe on individual liberties?What is the ACLU's role, and what should Chinese Americans and other ethnic minorities know about the ACLU, in terms of its mission and the services that it provides? |
| 8:45pm – 8:55pm | Moderated Q&A Session |
| 8:55pm – 9:00pm | Closing Remarks |
Speakers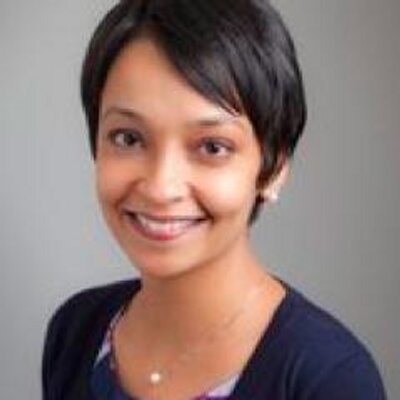 Hina Shamsi
Director, National Security Project, ACLU
Twitter: @HinaShamsi
"This order violates the First Amendment rights of people in the United States by restricting their ability to communicate and conduct important transactions on the two social media platforms. The order also harms the privacy and security of millions of existing TikTok and WeChat users in the United States by blocking software updates, which can fix vulnerabilities and make the apps more secure. In implementing President Trump's abuse of emergency powers, Secretary Ross is undermining our rights and our security. To truly address privacy concerns raised by social media platforms, Congress should enact comprehensive surveillance reform and strong consumer data privacy legislation." – Hina Shamsi. ACLU Comment on TikTok and WeChat Transaction Prohibition. Sept 18, 2020.
https://www.aclu.org/press-releases/aclu-comment-tiktok-and-wechat-transaction-prohibition
Hina Shamsi is the director of the ACLU National Security Project. She engages in civil liberties and human rights litigation, research, and policy advocacy on issues including the freedoms of speech and association, torture, detention, and discrimination against racial and religious minorities. Her work has included a focus on the intersection of national security and counterterrorism policies and international human rights and humanitarian law. She is the author and coauthor of publications on torture, targeted killing, extraordinary rendition, and privacy and surveillance, and has monitored and reported on the military commissions at Guantánamo Bay. She is a lecturer-in-law at Columbia Law School, where she teaches a course on International Human Rights Advocacy. Hina previously worked as the acting director of Human Rights First's Law & Security Program and then as a staff attorney in the ACLU's National Security Project. Before returning to the ACLU in her current position, Hina served as senior advisor to the U.N. Special Rapporteur on Extrajudicial Executions. She is a graduate of Mount Holyoke College and Northwestern University School of Law.
Patrick Toomey
Senior Staff Attorney, National Security Project, ACLU
Twitter: @PatrickCToomey
Patrick Toomey is a staff attorney at the ACLU National Security Project, where he works on issues related to electronic surveillance, national security prosecutions, whistle-blowing, and racial profiling. Patrick is a graduate of Harvard College and Yale Law School. After graduating from law school, he served as a law clerk to the Hon. Nancy Gertner, United States district judge for the District of Massachusetts, and to the Hon. Barrington D. Parker, United States circuit judge for the Second Circuit Court of Appeals. Prior to joining the ACLU, Patrick worked on criminal defense, regulatory defense, and intellectual property matters at a law firm in New York.
Stay tuned for announcements on the exciting line-up of the UCA Townhall Webinar Series.